We produce quality recycled plastic raw materials for food & beverages and cosmetics packaging such as bottles, trays, and containers. Aloxe is a recycled PET specialist, supplying the fast-growing sustainable packaging market.
We guarantee large volumes and high quality for demanding customers.
A company, a contribution, an approach
Aloxe is a society project
There is a statement: the circular economy for plastics does not exist industrially. There are initiatives, projects, but no fully organised value chains.
There is a will: that of the two founders to pool their experience together to help solve an economical and environmental problem.
There is a way of doing things: showing boldness, perseverance, respect, and generosity.
In 2020, Arnaud Piroëlle and Clément Lefebvre, drawing on their experience at leading companies in the sector and in entrepreneurship decided to found Aloxe to contribute at their level to the solution of the plastics issue.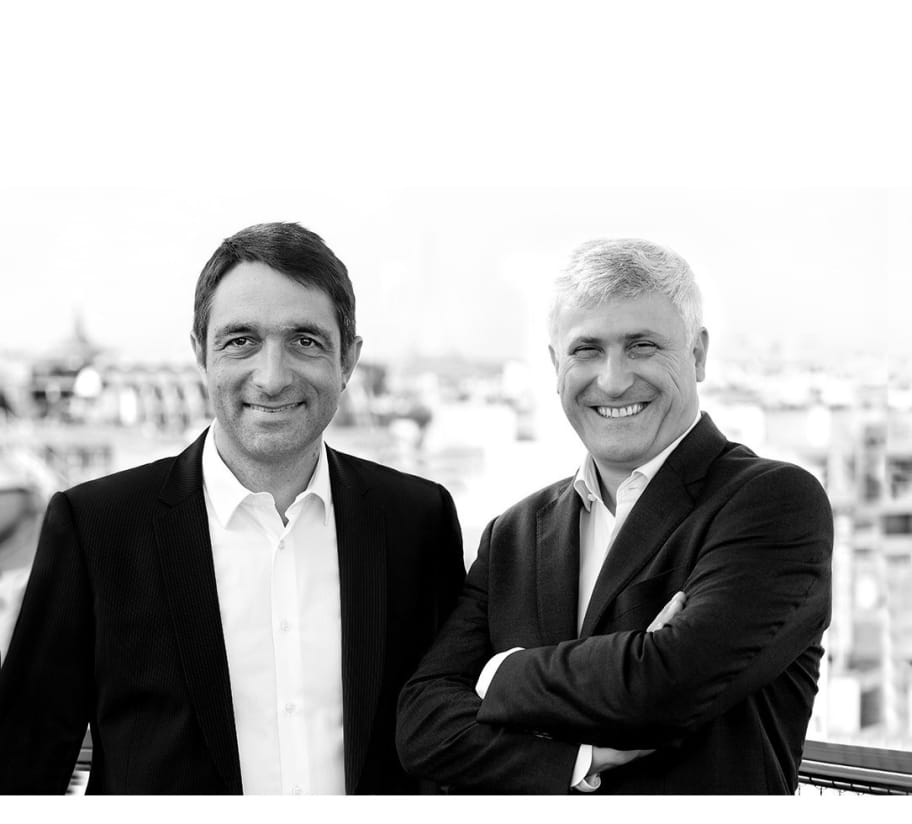 Arnaud Piroëlle worked in the petrochemical industry for 25 years, including 20 at BASF, mainly in Brazil and Germany in different management roles, managing large projects and P&Ls. He speaks five languages and knows what structuring means. As for Clément Lefebvre, he is an industry insider. After founding Tridex (sorting and recycling of waste) and running the company for 13 years, he became the head of the Plastic Recycling development at Veolia. He is the recycling entrepreneur!
BOLDNESS, PERSEVERANCE, GENEROSITY AND RESPECT
Aloxe's Values
Boldness: Having the nerve to take on a project that is bigger than we are. Surrounding ourselves with the best people. Knowing that you do not get anywhere without stumbling along the way.
Perseverance: Recognising that it will be a long road, very long, and that our boldness must never fade.
Generosity: Sharing our victories. Being gracious in the face of defeat. Keeping in mind that what is free is worth more than what is expensive.
Respect: Being convinced that differences make us stronger. Still believing that our word and a handshake have meaning. Knowing that our success is a collective effort with our partners, our clients, our suppliers, and our staff.
Head office
Amsterdam, the Netherlands
Aloxe Holding B.V.
Nieuwezijds Voorburgwal 162,
1012SJ Amsterdam
The Netherlands
Production site
Nancy, France
Aloxe France SAS
Parc d'activités Moselle Rive Gauche
258, rue Alexandre Pourcel
54850 Messein
France
Offices
Paris, France

22 boulevard Malesherbes,
75008 Paris
France
production site
Gdynia, Poland
Aloxe Gdynia Sp. z o.o.
ul. Kadłubowców 8
81-336 Gdynia
Poland
production site
Presenzano, Italy
Aloxe Italia S.p.A.
Località Campo Iannello
81050 Presenzano (CE)
Italy
ARA Partners
A strong support
ALOXE is supported by Ara Partners.
Ara Partners is a private equity firm specializing in industrial decarbonization investments. Ara Partners invests in the industrial & manufacturing, chemicals & materials, energy efficiency & green fuels and food & agriculture sectors, seeking to build businesses that are focused on sustainability and ESG principles.